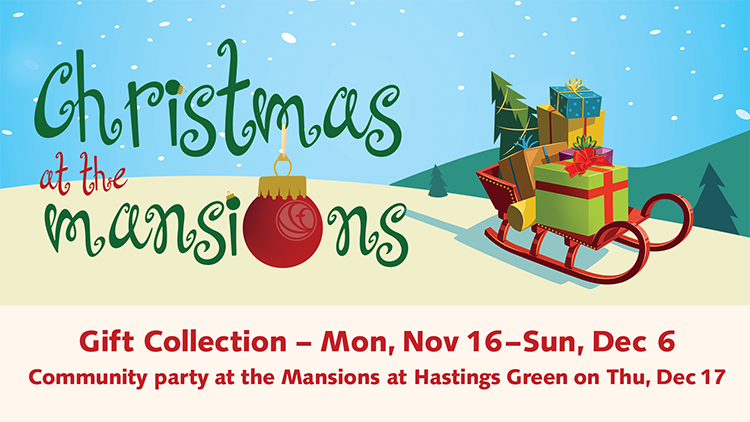 Christmas at the Mansions
Nov 15–Dec 6 — Cypress Campus
---
Christmas at the Mansions is the Cypress Campus' gift initiative for the Cypress community. It's an outreach to the families of the Mansions at Hastings Green and Helping Hands of CyFair. Items will be collected for all age groups (infant to adult).
Here are the four ways you can help:
Choose a child to sponsor.
Donate money, gift, or gift card.
Attend the party on Thu, Dec 17, at the Mansions with friends from our community.
Be our prayer partner as we share the gospel and the love of Jesus Christ through this outreach.

Gift collection and drop off period is from Nov 15–Dec 6 at Smith Middle School on Sundays and the Cypress Campus Ministry Center during the week.

Need donation suggestions? Contact Toby Thomas for ideas!